If you're a small business owner, you may have heard of ATBX, an accelerator program for businesses that want to grow. The free (!) program offers weekly workshops, mentorship, co-working space and a network of like-minded entrepreneurs. We wanted to give you an inside look at ATBX - and interviewed participant, Shelley Hayes of Empowerment Inc.
Empowerment Inc's mission is to equip women and teen girls to be powerful negotiators, communicators, and self-advocates through workshops, 1:1 support, talks, and ongoing programs.
Tell us about taking the leap into entrepreneurship.
After I moved to Canada and was waiting for my permanent residence card, I was in this cool place to think about what I really wanted to do. I got to watch my wife, who is a police officer, teach self-defence classes. My background is in assertiveness and women's leadership, and I realized that my experience would pair perfectly with what she was doing. We were excited to provide non fear-based assertiveness & self-defence classes that left participants feeling empowered, so they could leave the workshop feeling taller and prouder.
I was completely lit up from the inside out when I realized how we could help people.
Did you have experience running a business before this?
I was the Executive Director of nonprofit before going back to school for my MBA and a Masters in Management. This is where I got the leadership bug.
None of that prepared me for being an entrepreneur. In an organization, even in a leadership position, you have support from staff, a board, donors. It was very different to start a business in a new country.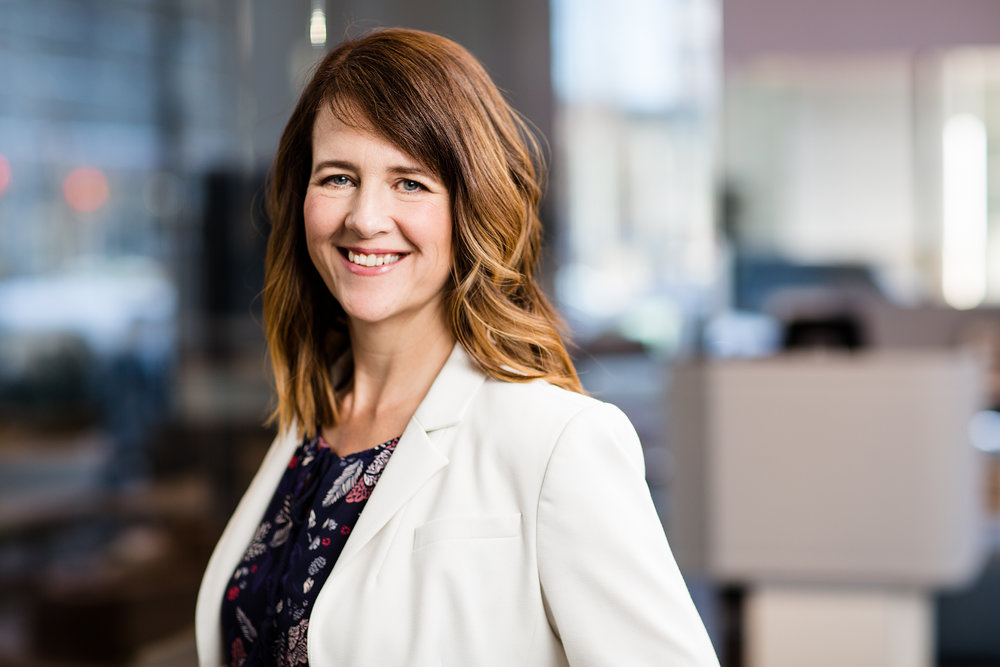 When in your journey did you come to ATBX - and Why did you apply?
I had been learning everything on my own and trying networking groups and different avenues to meet people. I found a lot of things that weren't helpful or satisfying.
I went to one of ATB's free lunch presentations—and it was perfect timing because I was going crazy trying to do everything myself. I wanted mentors, people I could really connect with and something that wasn't going to cost thousands of dollars. Then I found ATBX.
When I did the interview, Rob and Hannah were amazing AND loved what we were doing. It felt authentic—like they really wanted to help entrepreneurs be successful. I saw there would be tangible outcomes, as well as emotional support, which would be just as valuable.
Give us a brief overview about what it looks like to participate in ATBX.
There's one-on-one coaching, workshops and speed networking with executives where you practice pitching your business in a concise and meaningful way. You learn all the business basics: financials, sales, social media, marketing, building a business plan. You also have access to a co-working space.
Give us a couple of key takeaways from the program.
1. There's no one right way to start or run a business. Yes, there's a general path you can follow. But you have to chart your course based on who you are, what your background is, what your education is, what your idea is, and what your risk tolerance is.
2. Get support and connect with people who have your best interest at heart and aren't just trying to sell you something. There are some things that are free and good.
Tell us a little bit about how you applied what you learned to your business.
Some people believe that you have to throw everything you have behind your dream or your business. But there's another school of thought that says: no, it's ok to have a pay cheque while you work your side hustle. You have to ask yourself: What's your risk tolerance? Can you pay your rent? It's not just magical thinking. You have to be practical.
So, I have a few steady contracts that align with my values and my business's values that provide a steady, guaranteed income while I also work on my core business.
Second, connecting with like-minded people and knowledge sharing is huge. I met a Marketing professional launching her business who helped us. An Instagram influencer who taught us so much about building a following and automation. All of this information sharing was reciprocal, which was great. Experts can cut through the noise and help you make better decisions.
Tell us more about the network you built at ATBX.
Having the cohort was really powerful. We could talk about the stress of debt or missing that pay cheque, and it felt less lonely. It was a relief.
At the co-work space, I could bounce ideas off of people.
More recent cohorts have started meeting in a Founders Forum, which meets every other week. They talk about successes and goals, so there's continued accountability and support.
Also, we'd celebrate together!
Who should apply to ATBX?
People that are able to take advantage of the learning sessions and go to the co-work space. Those that are able to participate 100% will get the most out of it.
You have to know yourself and what you're capable of. It's a lot of information, so you have to be patient. It's about working hard and putting in all the time you can.
Here's more about Shelley in her own words:
My career and passions have always been focused on empowering women and teens in various forms. I started by teaching sex education, working with those living with HIV and doing LGBTQ advocacy work in northwestern U.S. Social justice and making a lasting positive impact is a driving force for me.
I then took my skills and passions into the corporate and healthcare sectors working as a leadership coach and organizational development professional. My joy in Empowerment Inc. is to partner with women and teen girls to equip them to be powerful negotiators, communicators and self-advocates.
Read more about
Entrepreneur Life
topics that may be helpful to you and your small business.