Since the COVID-19 outbreak hit in Alberta, we have had to quickly adjust, like so many businesses. We temporarily closed our offices and pivoted to phone calls and online meetings, webinars and digital delivery of documents. Every member of our team is now set up to work remotely and stay connected to our clients and each other.
Are you and your business ready to adapt to this new normal? We share the tools that True North Accounting has used to transition our business online.
Stay in touch with your clients (VoIP and video calls)
With VoIP phones, you can make calls to anyone in the world with an internet connection. It makes communication easier, cheaper and faster. VoIP phones can be plugged in at home and continue operating as if at your desk at work.
TELUS Business Connect, Shaw and RingCentral offer these. Cell phones also work.
We have noticed that video calls are almost as good as in-person meetings, and so much more efficient. Zoom, Microsoft Teams, RingCentral and Google Hangouts are some options to consider.
Price: Free and paid. Zoom and Hangouts have free plans; Zoom also has paid plans. VoIP phone plans are based on a per-user, per-month fee.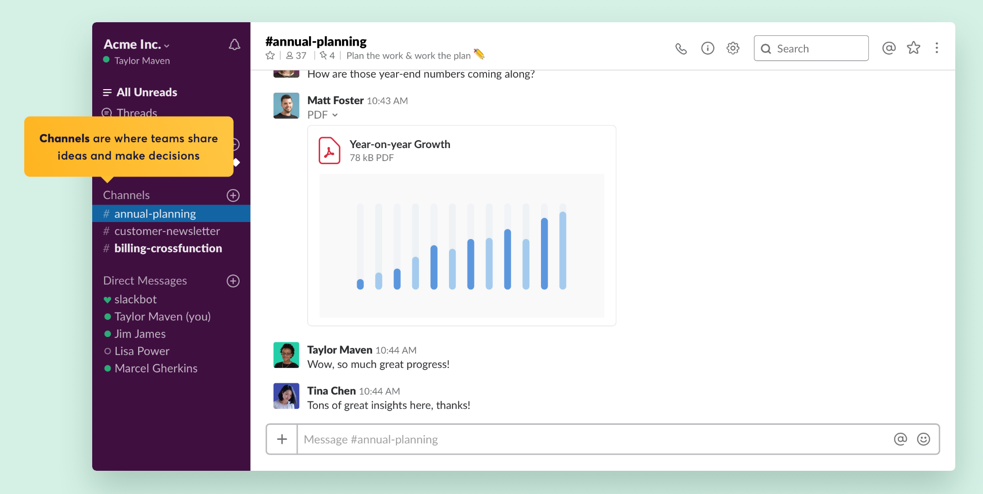 Stay in touch with your team (Slack)
Slack helps to centralize your team's communication. Instead of endless email chains, use inter-office chatrooms to message someone directly or group conversations by channels. You can organize channels by topic, project or team — whatever makes sense for your company. Microsoft Teams also works for this.
Price: Free, but Slack also has paid plans
Manage your files (DropBox, Google Drive and more)
Instead of keeping things on your computer's desktop or local hard drive, save everything on the cloud using Dropbox or Google Drive. Access files from anywhere, and even from different devices.
Dropbox centralizes and stores your team's documents.
With Google Drive, you can create, store and collaborate on documents in the cloud. It integrates with Microsoft Office, but can also be used standalone. Replace Microsoft Word, Excel and PowerPoint with Google Docs, Google Sheets and Google Slides.
Don't get a printer; get a scanner and PDF program instead. You can sign everything electronically using a program like Adobe Acrobat or SignNow. Scanbot is a scanner for your phone (even the Notes app on an iPhone can work as a scanner!).
Price: Free to $28/month for Dropbox for Business
Virtual IT (managed services provider)
We use Proactis and they keep our IT tight while hardly ever seeing them: backups, performance monitoring and reporting, virusware, spyware, security and patching, no matter where our employees are. The advice and guidance they've provided over the past five years has really set us up on all these cloud programs, allowing us to go remote when we needed to.
Other cloud apps we love (Xero, Office 365 and more)
Other cloud apps we use to run our business include Xero, Hubdoc, TSheets, Humi.ca, LastPass, Office 365 and CRA MyAccount.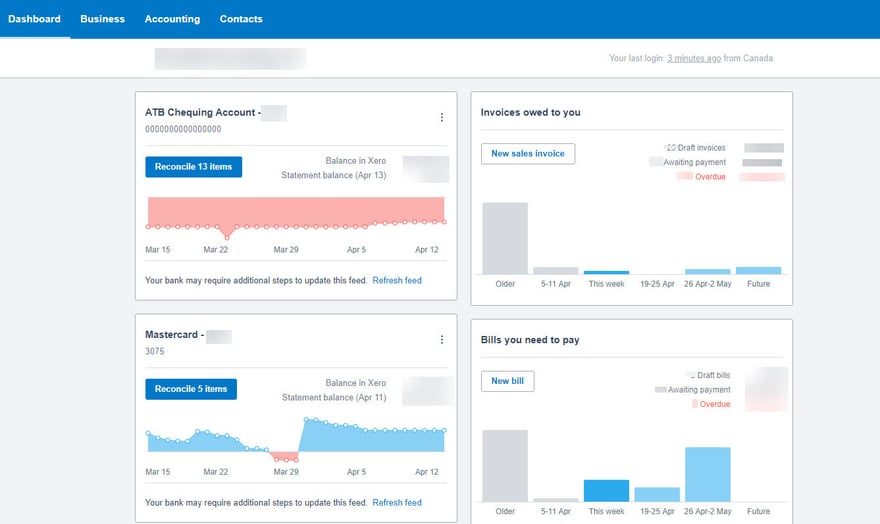 Xero is cloud bookkeeping and accounting software for small businesses. Bookkeepers, accountants and business owners can all access the books from anywhere, and even work collaboratively.
Price: $30 to $55/month
Hubdoc is a digital filing cabinet for all of your bills, receipts, invoices and business documents. It can fetch and save your bank statements and vendor bills automatically each month. There is also an app to snap pics of receipts.
Price: Free (included with Xero subscription), or $25/month
TSheets lets your team track their time easily and integrates with payroll software. It is accessible from anywhere.
Price: Free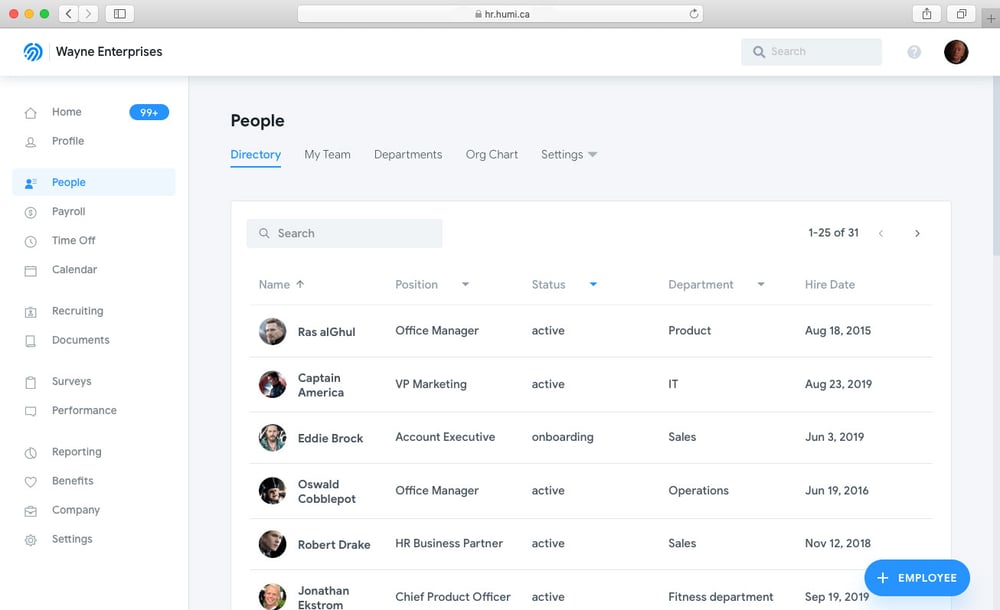 Humi is HR software that centralizes employee data and takes care of payroll and benefits. Request time off, distribute performance evaluations, and save signed employment and policy agreements.
Wage Point allows you to set up a monthly payroll, and then let it run recurring payroll each month.
Prices vary.
LastPass is invaluable — it remembers the unique passwords for each of your online accounts. Log into Chrome each morning, remember one password and it will populate your logins all day. This also allows you to have strong and unique passwords for all your accounts.
Price: Free to $2/month
Office 365 provides up-to-date desktop and mobile versions of Office applications like Outlook, Word, Excel, PowerPoint and OneNote. It includes file storage and sharing.
Price: $6 to $16 per user, per month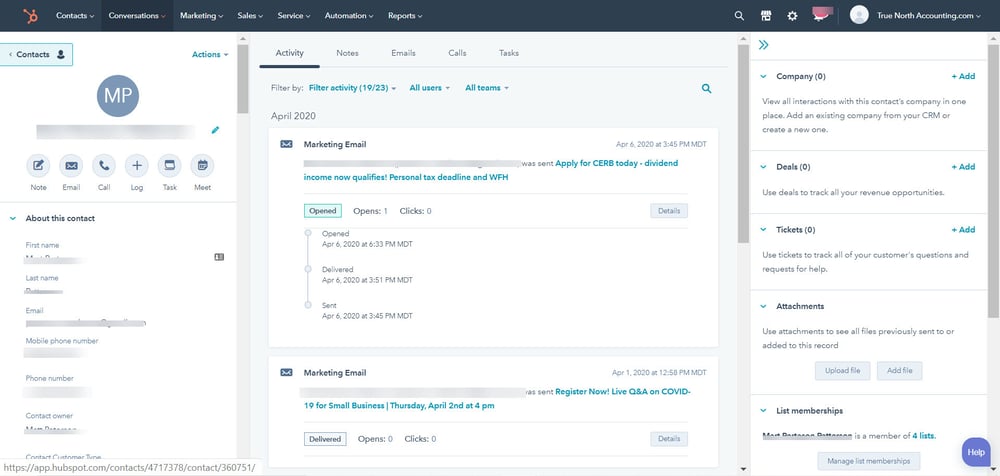 Hubspot is a great tool to help you manage your contacts, create detailed profiles on each client and prospect, and keep tabs on your sales pipeline.
Price: Free to paid
CRA MyAccount lets you file, pay, and access detailed information about your tax accounts online.
We've always believed in using the latest tools and technology to make the tax process efficient and easy for our clients, whether it's automating notifications and payments to keeping costs down and improving accuracy.
Read more about Small Business Basics topics that may be helpful to you and your small business.